On Friday, April 8, 1921, Tokyo Nichinichi Newspaper reported on Tokuo Watanabe, who runs Eichi Shibusawa's private company (Shibuya Family Company). Watanabe is a dormitory for students from Saitama, established by Shibusawa, as an early student to make them into friends. After working for Daiichi Bank managed by Shibusawa for more than 10 years, he became a manager. Later, he became a steward and a senior managing director of the Shibusawa family.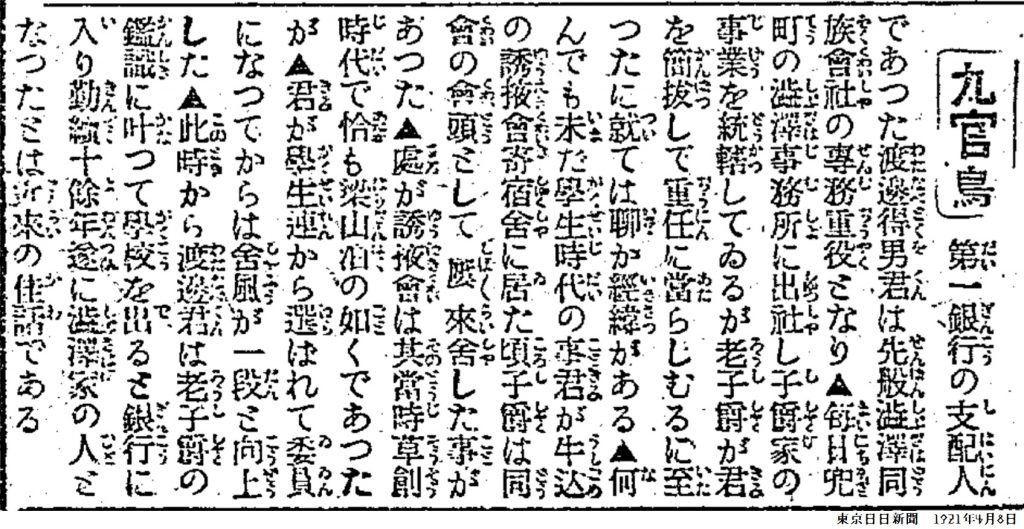 Tokyo Nichinichi Newspaper 1921.4.8 Morning edition "Tokuo WATANABE, who was the manager of Daiichi Bank, recently became the senior managing director of Shibusawa Dozoku Company and went to Shibusawa office in Kabutocho every day to supervise the business of the viscount family, but there were some circumstances that led to him being appointed to a second post by briefly overseeing you. When you were still in the dormitory of Ushigome Yukikai, the Viscount had come to the dormitory as the head of the association for a while. However, it would have been as if experts stayed in Yanayama in those days, but when you became a member of our group of students, the atmosphere of our group became much better. From that time on, it is a recent honorable story that Mr. WATANABE followed the forensics of an old viscount, entered a bank after leaving school, and finally became a member of the Shibusawa family after more than ten years of continuous service.".
Shibusawa Eichi no Yuekikai is still active as a public interest incorporated foundation Saitama Student Yuekikai. According to the article, the dormitory in Ichigayasadohara-cho, where Tokuo WATANABE was also taken care of, was called Sunadohara dormitory after the war and existed until the end of March 2001, but it was demolished and turned into an apartment building. "Yueki" means to lead or help.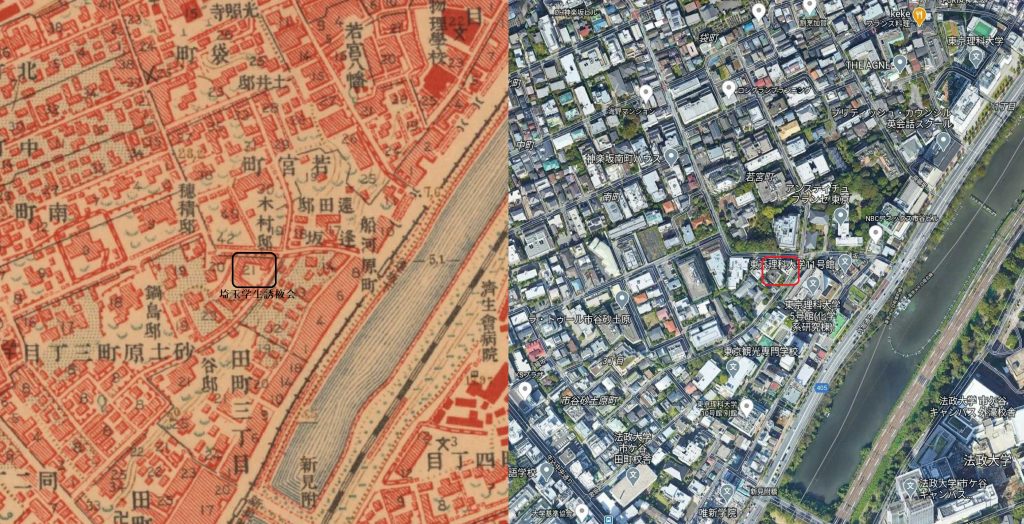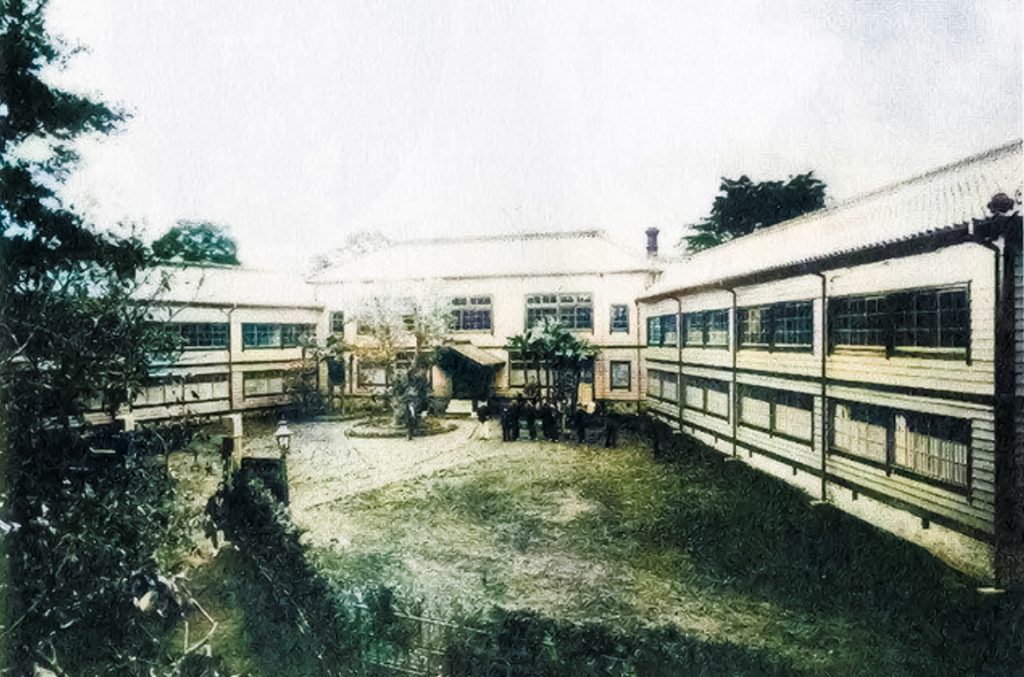 Saitama Student Yuekikai
http://www.saitama-yueki.or.jp/