On Friday, June 3, 1921 (Taisho 10), a series of stabbing incidents occurred in Higashi-Okubo by the driver of Tokyo City Trams, Lee Pan-neung(이판능). With hammers and knives, Lee attacked the family of his colleagues Endo Gohyakujiro, the family of his boss Imahoko Kanichi, as well as passers-by and Lee's own family, killing 7 and injuring 10. This incident was widely reported and shook Tokyo citizens.
The "Record of the Great Earthquake in the Taisho Period 1923" compiled in 1925 is an official record of the Great Kanto Earthquake, in which the Tokyo Metropolitan Police Department compiles records of the head office and other offices. According to this record, one of the reasons why many Koreans were massacred by vigilante groups immediately after the earthquake, was that the Lee Pan-neung stabbing incident in Higashi-Okubo was fresh in the memory of the citizens of Tokyo and created a state of suspicion.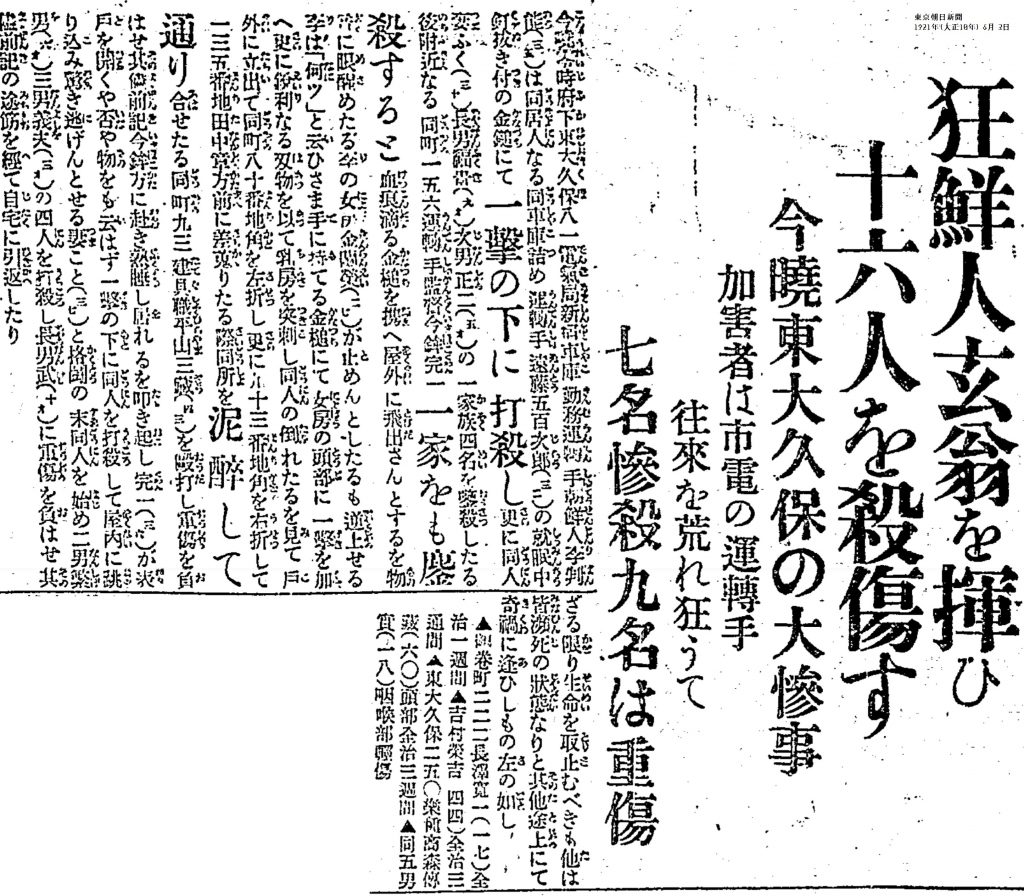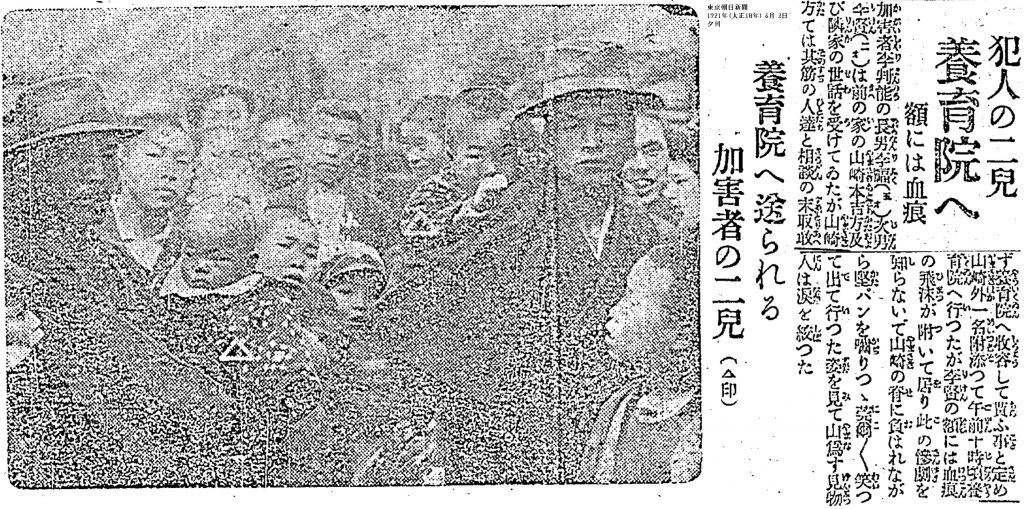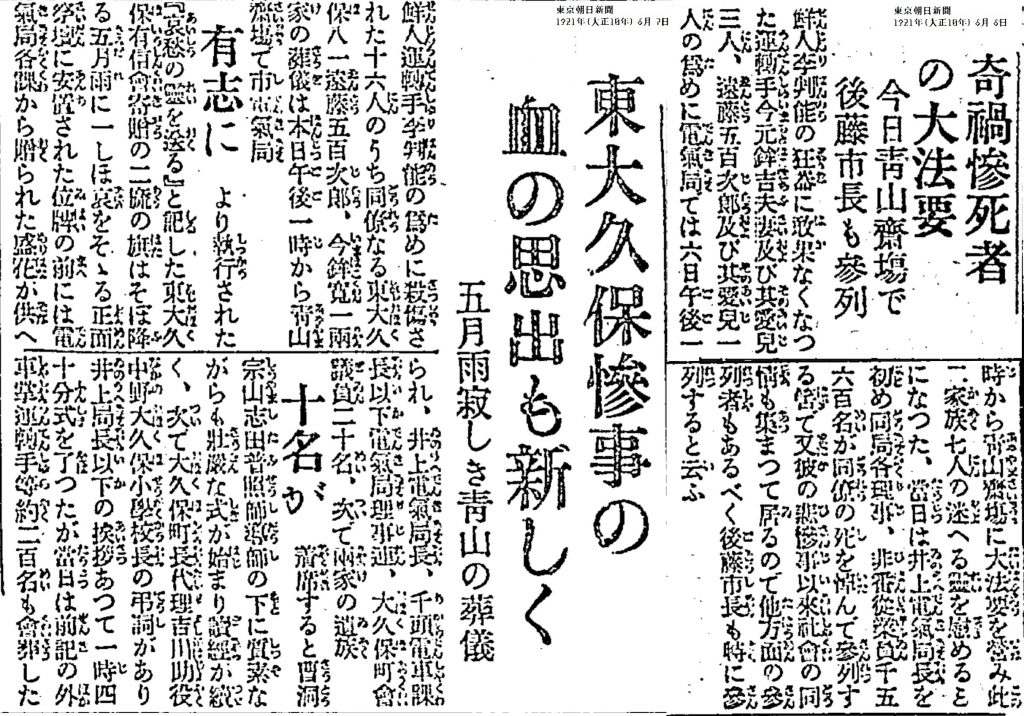 The trial of Lee Pan-neung, the criminal of the Higashiokubo stabbing incident, was prolonged. As a result of psychiatric examination by three doctors of Tokyo Imperial University, Koichi Miyake, Naoki Sugita and Shuzo Kure, it was judged that he was in a state of insanity at the time of the crime, and he was sentenced not to death but to life imprisonment with work in the first instance. 1923 (Taisho 12) The Great Kanto Earthquake occurred in September. After that, at the appeal court, the court accepted the extenuating circumstances and reduced the sentence to seven-and-a-half years.