On Friday, November 18, Ko Kusunoki, a member of the Antarctic wintering party, was born in Kushiro City. His father, Masakazu Kusunoki, is known as the composer of the dormitory song "A Gyokuhai ni Hanaukete" at Daiichi High School under the old system (the present Faculty of Liberal Arts, the University of Tokyo).
Let me briefly explain about this father, Masakazu Kusunoki. Masakazu Kusunoki was born in 1880 in 13 Omonogawamachi, Akita Prefecture. He had a great musical talent and was good at playing the piano. The dormitory song "A Tamahai ni Hanauke te," which he composed when he was a high school student, has been sung for a long time and became a nationwide hit. Masakazu Kusunoki in his first year of high school attended the music academy of August Junker, a German musician who was a music teacher at the Tokyo School of Music.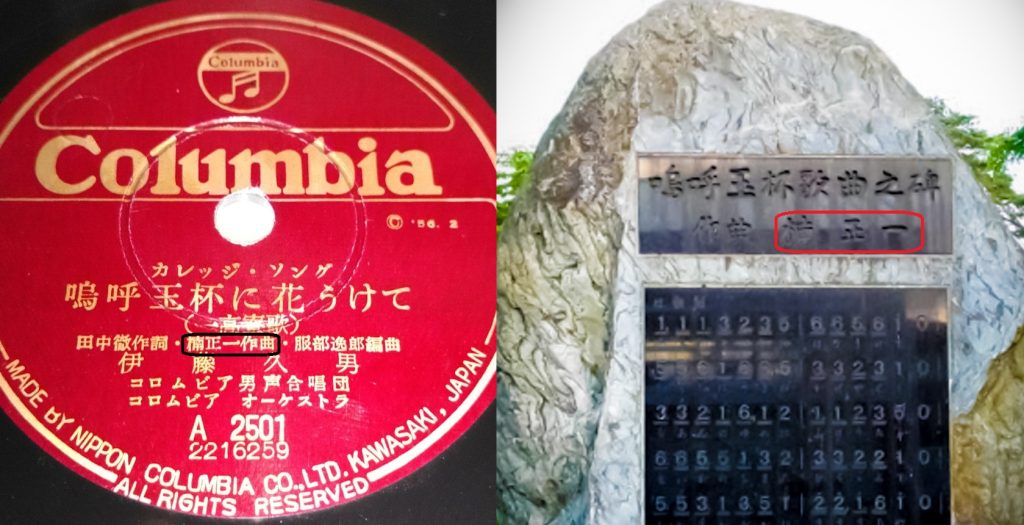 August Junkel stayed in Japan for 13 years from 1899 (Meiji 32) to 1912 (Meiji 45) as an employed foreigner in Western music, came to Japan again in 1934 (Showa 9), and died in Tokyo at the age of 75 in 1944 (Showa 19) during the Pacific War. Heat-blood instruction to Kosaku Yamada has become a topic of conversation. His wife was Yoshifu KAMATA, a Japanese. They married in 1902 (Meiji 35), and in the same year, 1902 (Meiji 35), a dormitory song composed by Masakazu KUSUNOKI was released at the 12 th Memorial Festival of Daiichi High School under the old system on March 1. It is said that opera singer Tamaki Miura gave a bouquet. Masakazu Kusunoki was 22 years old and Tamaki Miura was 18 years old at that time. Tamaki Miura and several others were the first women to enter Daiichi High School, a boys' school.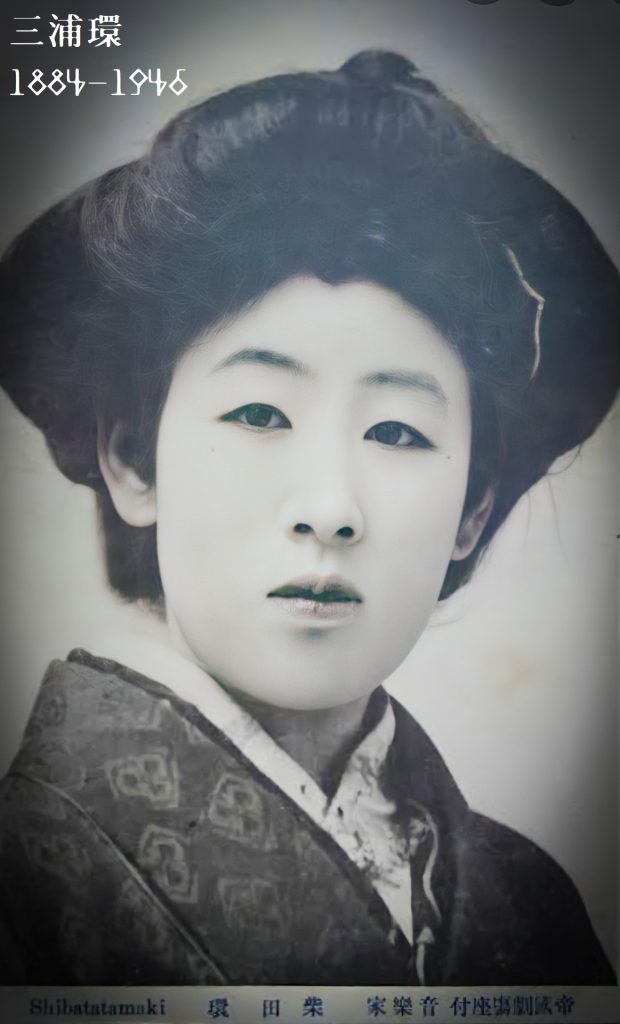 In Masakazu Kusunoki's diary, which was discovered later, it is written as follows. "When I was on the altar, a group of women suddenly appeared before me. One of them, who was in the front row and dedicated flowers, was none other than Miss Tamaki Shibata.". Tamaki Shibata is Tamaki Miura's real name. He said, "To be beautiful and neat is like a rose shining in the morning dew." "For a few seconds there was nothing to reflect in ecstasy, nothing to control the whole spirit but her fragrance and body temperature."
Masakazu Kusunoki fell in love with Tamaki Miura (real name Tamaki Shibata) at first sight. "Man | I must make a great decision and go out in a courtship rather than spend my days and nights in agony." So I got up the courage to write a letter of confession of love. I received a reply from the ring, but unfortunately it was "I'm happy for you, but I have a fiancee, so I can't accept it. I'll keep your feelings in my heart forever.".
I don't think this heartbreak was the only cause of Masakazu Kusunoki, but he could not graduate from the first high school easily, and when he failed the graduation test twice and was expelled from school due to school rules, he entered the first high school again and started the first and second grades again, and in the end, he dropped out while he was still in school for three years and did not graduate. Masakazu Kusunoki also released a dormitory song titled "Midori Mozo Kokki Kashiwabano" at the 13 th Commemorative Festival in 1903 (Meiji 36), the year following the release of "Ah Tamakai ni Hanauke te" (Oh, a ball cup with flowers), which earned him the reputation of a genius composer. It is said that he became the successor of Rentaro Taki when he entered Tokyo Music School.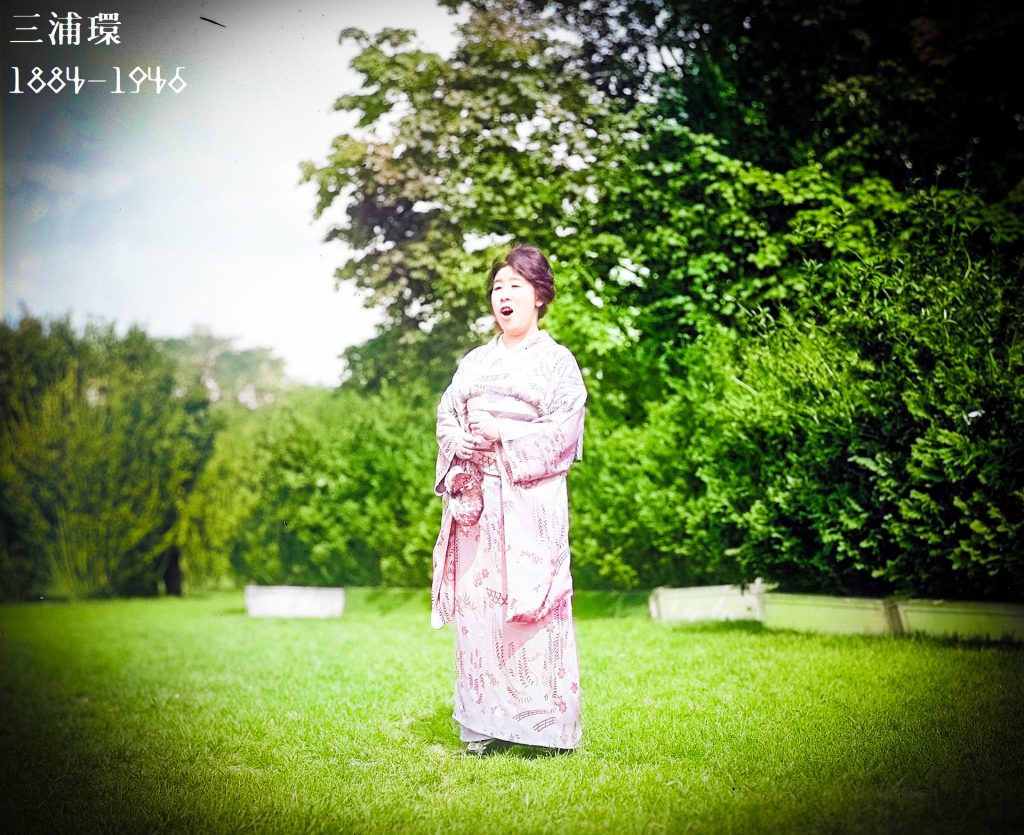 After quitting Ichigo High School, Masakazu Kusunoki moved from job to job, working for the Ishikari branch office in Hokkaido and later serving as the village mayor of Tomari Village (present-day Esashi Town). My father, Masakazu, was 41 when our first son, Ko Kusunoki, was born in Kushiro. In October 1988 (Showa 63), a monument was erected in Shoichi's hometown of Omonogawa-cho, Akita Prefecture.
His eldest son, Ko Kusunoki, graduated from the Department of Physics, Faculty of Science, Hokkaido Imperial University in 1944 (Showa 19), and later received a Doctor of Science degree. He became one of Japan's leading geophysicists and geographers. I specialize in cryology and geography. In 1956, he participated 31 as a member of the 1st Antarctic Research Expedition, and continued his research into both the Arctic and Antarctic poles. He served as the wintering party leader for the 10 and 18 Antarctic Research Expeditions, and served as the Antarctic Research Expedition leader for 3 missions. He became chief researcher at the National Institute of Polar Research and later professor emeritus.