1921 (Taisho 10) Thursday, April 28 Poet and children's lyricist Kitahara Hakushu gets married for the third time. I divorced my ex-wife Ayako Eguchi last May. His third wife, Kikuko (Maiden Name: Sato), was a brilliant woman who had graduated from Oita Girls' High School and became the last wife of Hakushu who had been said to be "big baby". When Hakushu and Kikuko first met, Hakushu was 35 and Kikuko was 31. For 21 and a half years, Kikuko brought peace to the family and devoted herself to supporting her husband who lost his eyesight in 1937 (Showa 12).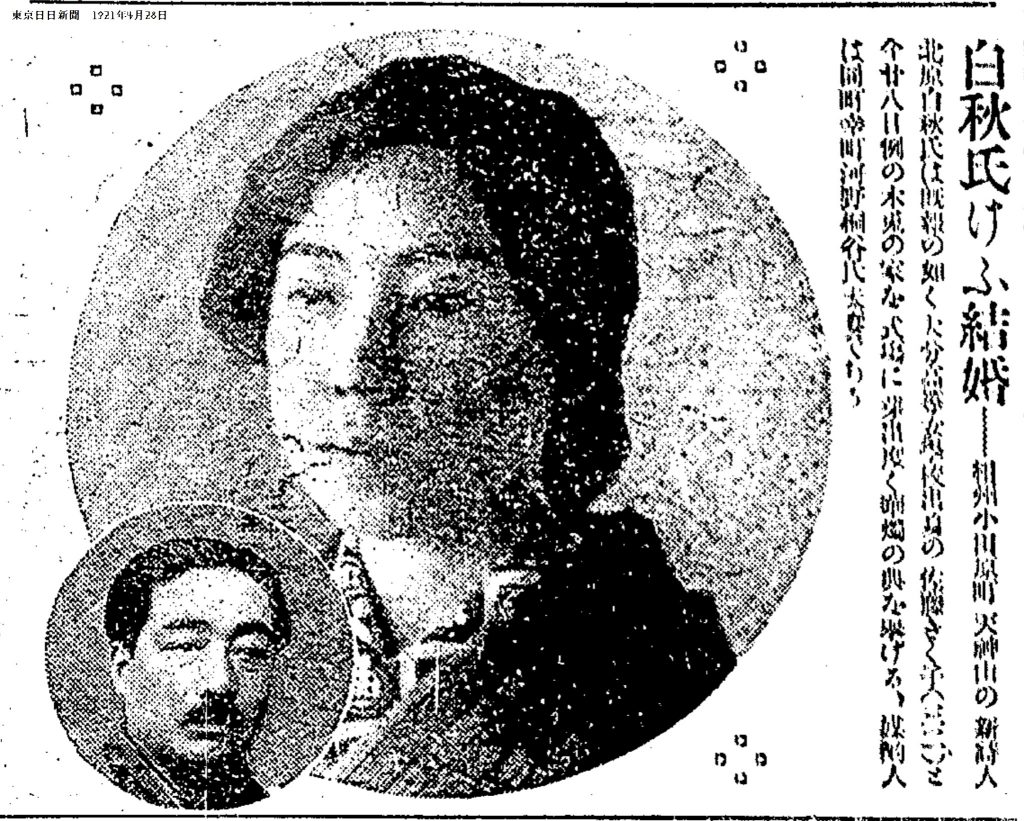 Kikuko's newlywed life was hard, and she spent days entertaining guests and editors who stayed at Hakushu's house to urge her to write a manuscript, taking care of Hakushu who wrote all night, and sometimes disagreeing with Hakushu, sometimes caused a fever due to overwork in her body and mind and left her in a state of exhaustion. However, Kikuko is said to have been introspective, self-disciplined and endured due to the religious spirit she inherited from her mother. After the child was born, she recalled that her loneliness gradually faded as she grew older. He died in 1983 (Showa 58) at the age of 93.
Kitabara Todai 'Kikuko, the wife of an extraordinary ordinary woman, Hakushu.' Shunjusha (2008). A vivid document that meticulously depicts the personality of Kikuko, Hakushu's third wife. The author (daughter-in-law of one's eldest son, Ryutaro), who spent 12 years with Hakushu, describes with affection his "extraordinariness" and modesty as an educated person, touching on his appearance as a family member as the spouse who supported Hakushu in his later years.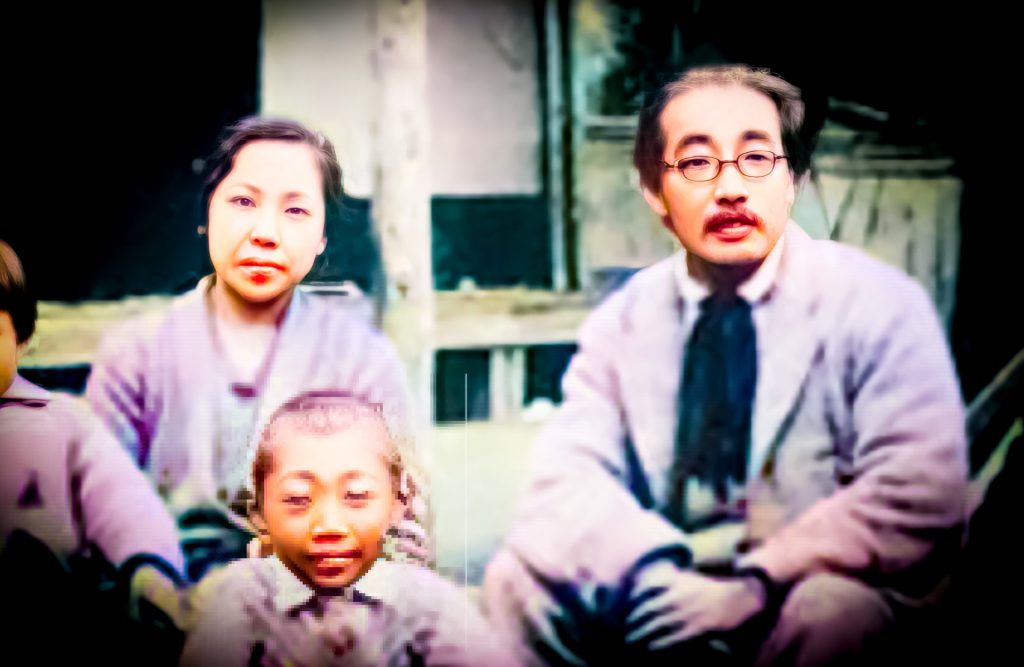 The first wife of Kitahara Hakushu is called Matsushita Toshiko, but she was originally a married woman. She lived in Harajuku, Tokyo, with her husband, Chohei MATSUSHITA. In 1910 and 1910, the poet Hakushu Kitahara moved next to his house. Toshiko consults Hakushu about her husband's relationship with a woman, but they eventually fall in love. However, when her husband found out about this and sued her for adultery, she and her husband were detained in a prison in Ichigaya in July 45. Soon an out-of-court settlement was reached, and Toshiko divorced Nagahira by mutual consent and married Hakushu. However, she eventually divorced him. Toshiko's second husband was a doctor in Nara Prefecture. However, Toshiko later left the family. In 1929, he went to "Itto-en" a facility to aid the poor in Yamashina, Kyoto, and 4 years later he became the director of a dormitory at the Tokyo National Music School. It's very eventful.
The second wife of Kitahara Hakushu is the poet Eguchi Ayako, but after she divorced him, she says she went back to her parents home in Oita and stayed with Yanagihara Hakuren, who was staying in the Ito family's villa in Beppu. In 1921 (Taisho 10), she entered the Daitokuji Hoshun-in Temple in Kyoto, and in 1923 (1923), she married the chief priest of Ikkyu-ji Temple, but 2 months later, she ran away from home and was also in a turbulent situation. Ayako took the tonsure and became a nun in Gifu Prefecture in 1938 and 1938. In his later years, he returned to his parents' home in Oita and died in 1946 at the age of 58.